A visit to the Mornington Peninsula won't be complete without experiencing the wildlife. If you are seeking a wildlife adventure for the entire family, be sure to include Moonlit Sanctuary Wildlife Conservation Park in your itinerary.
Located 50 minutes southeast of Central Melbourne, this award winning wildlife park is home to many animals including kangaroos, wallabies, and koalas. They also have colourful birds, reptiles, dingoes, and many other endangered species. At night, the park comes alive with the world-famous lantern-lit tours where you can get a glimpse of nocturnal birds, gliders, endangered quolls, pademelons, and bettongs.
History
The Moonlit Sanctuary Wildlife Conservation Park was a childhood dream of Founder and Director, Michael Johnson. When he was younger, he used to dream of a place where people could see and experience the rare animals roaming around the Australian bushland. Through his lifelong desire to stop the rapid extinction of animal species in Australia, he decided to build the Moonlit Sanctuary.
The Johnson family purchased a 25 acre property on the beautiful Mornington Peninsula and began developing the sanctuary in December 1998.  The development included building a modern and environmentally sensitive visitor centre, planting over 10,000 native Australian trees and plants, construction of a 2 acre wetland with lake and water bird habitats, construction of over 30 animal enclosures and support facilities.
The wildlife park officially opened in September 2001 and initially started out with providing night tours.
In 2007, the sanctuary opened its doors during the day, expanding their number of animals and welcoming 80,000 visitors a year.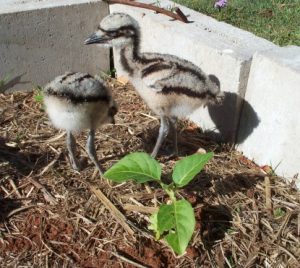 Conservation Breeding
The Moonlit Sanctuary is known for its conservation programmes that aim to protect and preserve endangered animals.
They have several animals involved in their conservation breeding programs including:
Southern (formally eastern) bettong
Tasmanian Devil
Bush Stone Curlew
Spot-tail Quoll
Orange-bellied Parrot
Squirrel Glider
Yellow-bellied Glider
Black-winged Stilt
White-browed Woodswallow
Sacred Kingfisher
Conservation Education
They also have a conservation education program known as the "Living Classroom". This program includes a range of excursions available for students of all ages. Here you can learn about Science/Biology, Civics and Citizenship, Geography and Science as a Human Endeavour. They offer entertaining and incisive talks, games and activities conducted by experienced rangers and education officers.
Each session focuses on different subjects such as:
Endangered species breeding and management
Marsupial diversity
Feral animals
Bush foods
Habitat restoration
Careers with animals
Southern Australian bio-diversity
Sponsor an Animal
As part of their efforts in caring and protecting the wildlife, Moonlit Sanctuary has an animal sponsorship program where you can contribute and support the animals in the park. As a sponsor, your support will go directly to the conservation breeding programs for endangered species such as the orange-bellied parrots and bush-stone curlews.