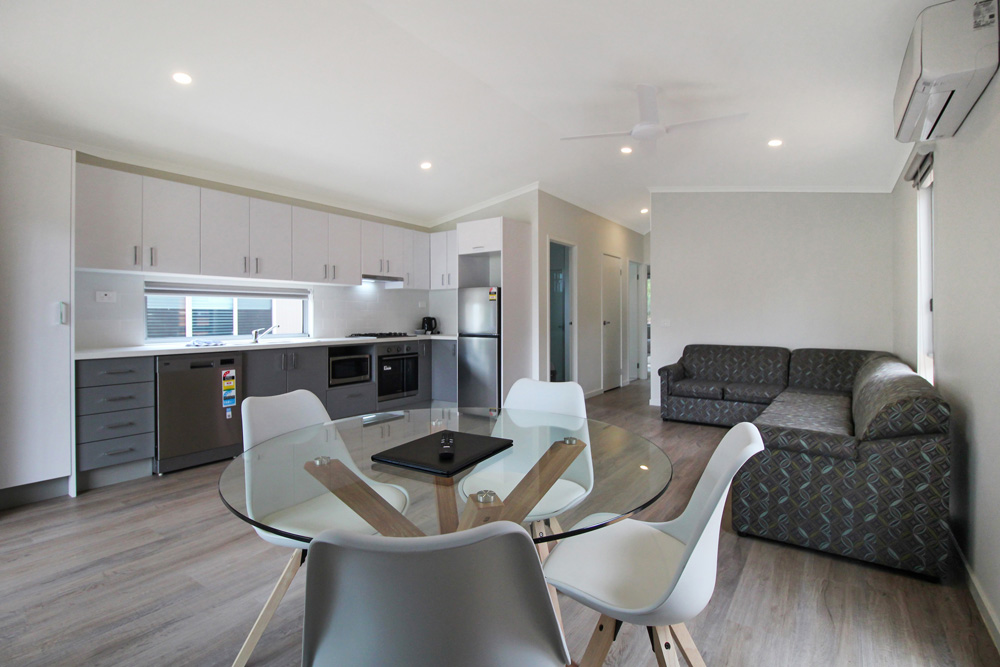 Our brand new off-the-plan cabins are available in 2 and 3-bedroom configurations. They all feature an open-plan kitchen, living and dining area, 1, 1.5 or 2 bathrooms, and a veranda you'll love lapping up nature and Amberlee's ambient surroundings on. Electricity, gas and annual fees* are all you need to pay for your home away from home and allow us to maintain and improve Amberlee's swimming pools, playgrounds, roads, boom gates, grounds, security, and so much more. Off-the-plan cabin pricing starts at $330,000.
*Annual fees range between $1000 – $1100 per month, depending on the size and location of the site.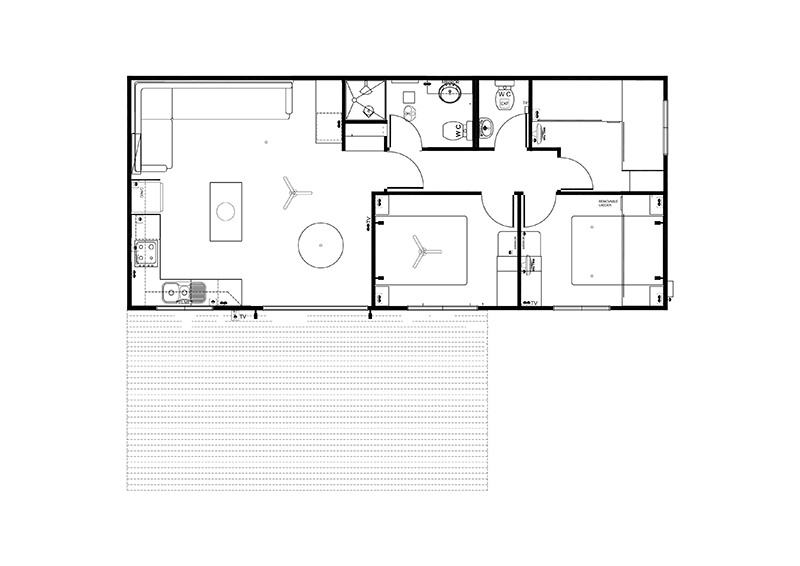 An Amberlee favourite is the 'Kingfisher' haven. It features 3 bedrooms, 1.5 bathrooms, and an open-plan living and dining space you'll love hosting guests in. Step out into a separate living area for movies and games nights, and enjoy afternoons on the veranda with family and friends.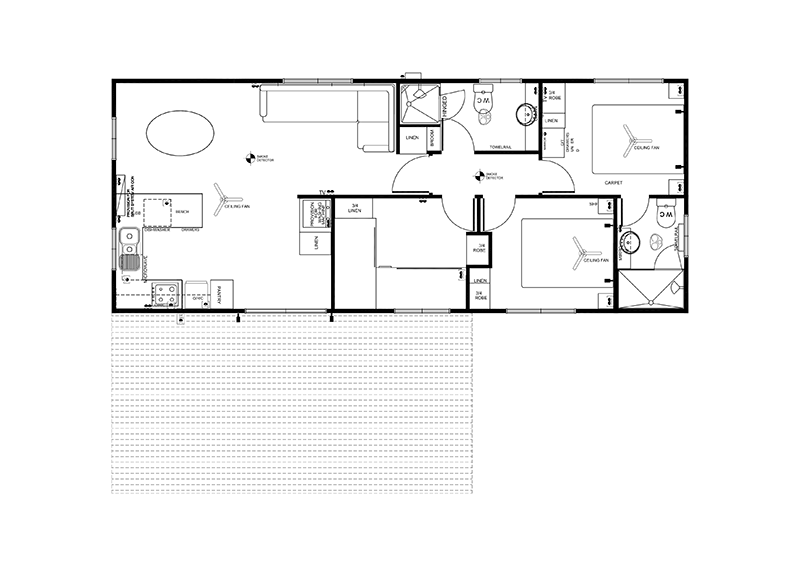 The perfect space for a family, the 'Wattlebird' features 3 bedrooms, 2 bathrooms, a separate living space, and a large open-plan kitchen and dining area. Enjoy barbeques on the veranda with your guests, and lap up all Amberlee has to offer from your own private abode.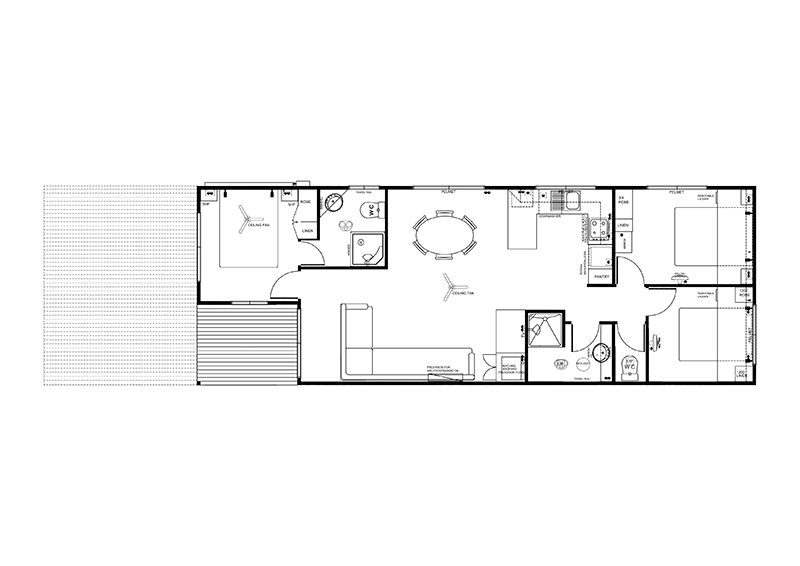 If you're hoping to host your children, grandchildren, or friendship circle over summer, then the 'Rosella' might be just what you're looking for. Featuring 3 bedrooms, 2 bathrooms, a large living and dining area, spacious kitchen and veranda, it's a cabin designed with entertaining in mind.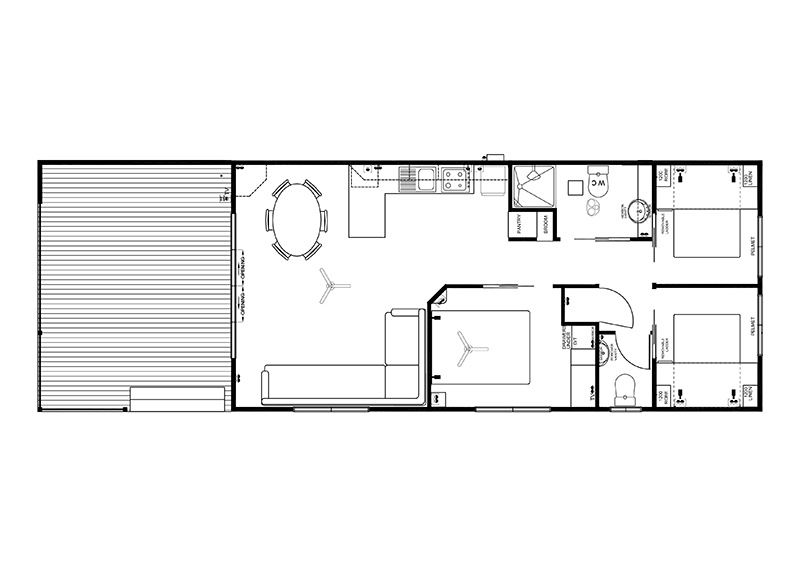 For the families who love spending time exploring, the 'Kookaburra' was designed just for you. It contains 3 bedrooms, 1.5 bathrooms, and a joint living and dining area ideal for hosting. Enjoy all of Amberlee's sports and recreational facilities while retreating back to your private cabin at the end of the day.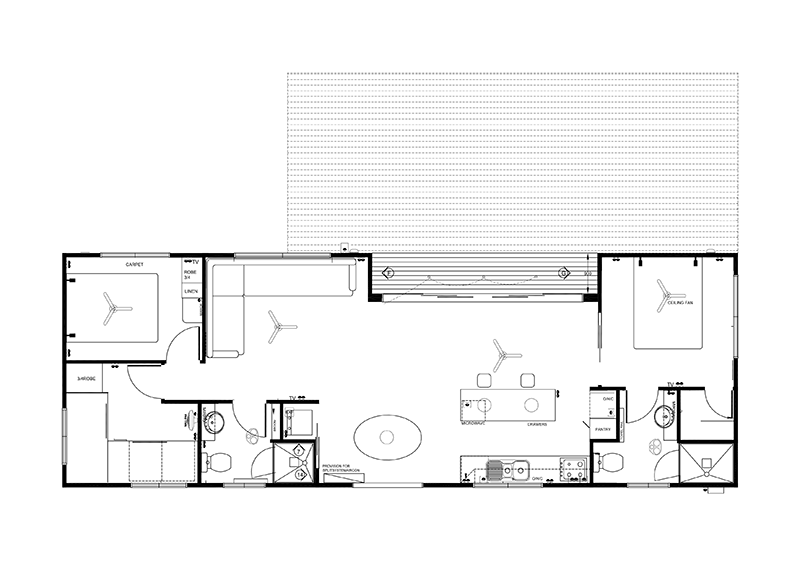 Dreaming up the perfect holiday cabin, designed for long summer stays with friends? The 'Lorikeet' features 2 bedrooms at opposite side of the cabin to the 3rd "master" bedroom with private ensuite., the largest kitchen, living and dining space of all our off-the-plan cabins, 2 bathrooms, a separate living space and a generous veranda. The perfect home for summer holidays.
Frequently Asked Questions
Think you're just about ready to invest in an off-the-plan holiday home? Have a few burning questions before you commit? We've answered some FAQs here to help you. Of course, feel free to reach out to our team should you have any other questions. We're always here to help.